With a background in power systems, public sector recycling and editing a sustainable agriculture publication, Brandy brings communications and subject matter strength to the RII team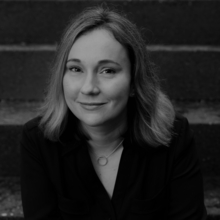 Brandy Welvaert joined RII in 2021 to support its mission and membership as Communications & Community Manager. With experience in journalism, public environmental education and marketing, Brandy has worked on diverse teams to launch a range of projects.
As a journalist with the Moline (Ill.) Dispatch Publishing Company, she helped found and became the second editor of Radish magazine, a regional environmental and health publication, covering sustainable agriculture, local foods and alternative healing modalities.
At Waste Commission of Scott County (Iowa), she educated multiple stakeholder groups as well as the public about a new single-stream recycling program that helped extend local landfill capacity by 20 years, mainly through additional plastics diversion, driven by increased program participation and resident behavior change. Brandy wrote the educational campaign, then presented about it at the Iowa Recycling & Solid Waste Conference (2016).
During her time with American Power Systems, Inc., the company implemented its first strategic marketing and export plans and was named Exporter of the Year (2019-2020) by the Small Business Administration (Region 7).
Brandy lives in Western Illinois with her spouse, two sons and two rescue dogs who think they're human.