Elyse Greenberg, a veteran horticultural communicator, will extend RII's position as a global authority on resource efficiency in controlled environment agriculture
PORTLAND, Ore. (June 20, 2022) — Resource Innovation Institute (RII) has hired Elyse Greenberg, who has a long track record as a communications expert in the controlled environment agriculture (CEA) sector, as its new Marketing & Membership Director.
In this position, Greenberg will lead RII's efforts to encourage CEA stakeholders to collaboratively advance resource efficiency via RII's publicly funded tools and resources, including PowerScore and CEA Best Practices Guides. She will be the point person for RII's communications and media relations, as well as the chief liaison between RII and its members.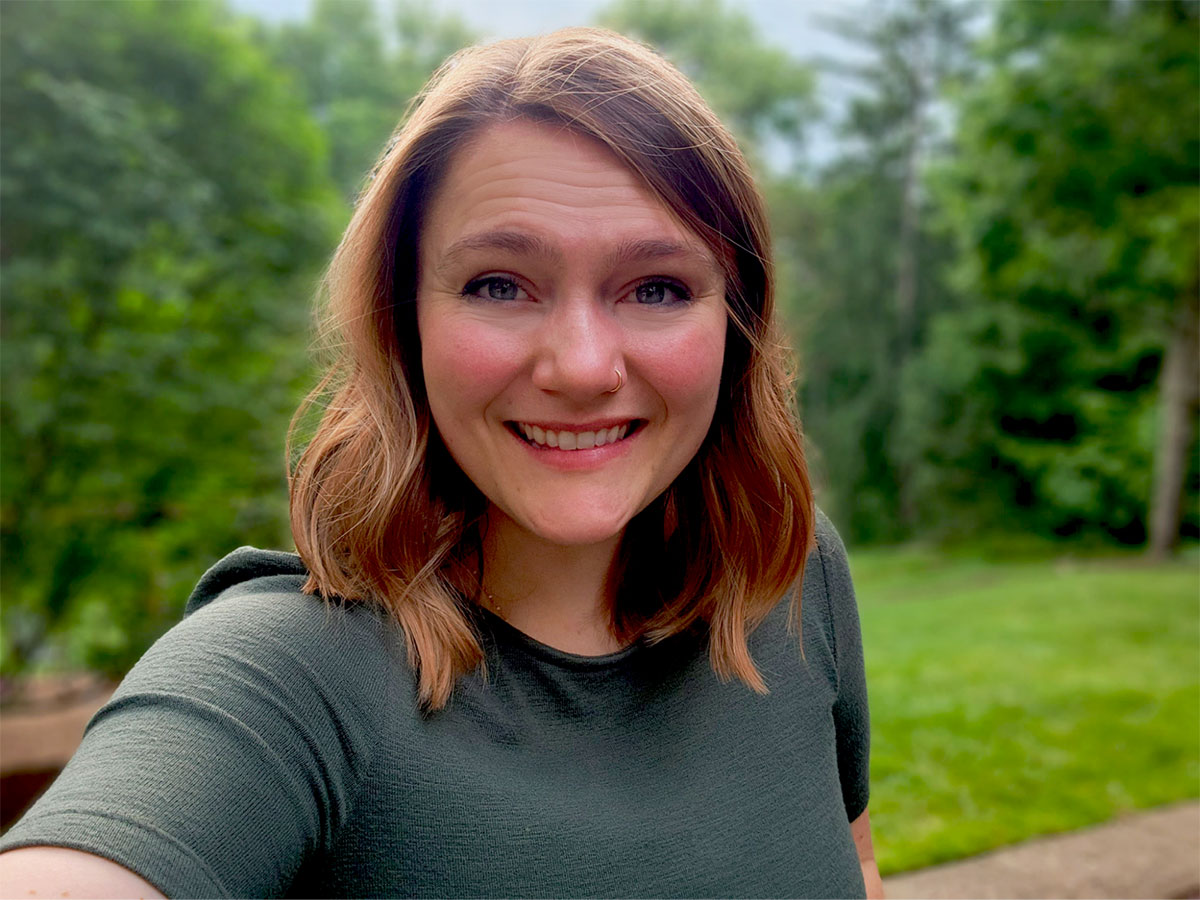 "Elyse brings years of experience communicating with growers about the benefits of efficiency," said Derek Smith, Executive Director. "She knows how to scale marketing efforts to drive rapid adoption of efficiency practices, and we are thrilled to leverage her expertise."
Greenberg spent five years rising through the ranks at Fluence, a leading manufacturer of LED horticulture lighting solutions for commercial food and cannabis production, to become that company's Director of Marketing Communications. Fluence is one of RII's Sustaining Partners.
"Resource Innovation Institute and their partners are leading the way the industry defines sustainability and efficiency in controlled environment agriculture", says Greenberg. "I am honored to join a team who is dedicated and focused on the farmers and their businesses as we work towards creating change conscientious of both the environment and commercial farming. I am eager to work closely with the members of RII, they are true innovators, working collectively to progress the industry forward in a more sustainable way."
Before Fluence, Greenberg worked for nearly five years as an Environmental Specialist for Hicks and Company, an environmental and archeological consultancy in Austin, Texas. There, she developed expertise on the nuts and bolts of environmental assessment, preparing documentation to comply with various laws and regulations and evaluating the cultural and socioeconomic impacts of a range of projects, including the federal National Environmental Protection Act (NEPA).
Greenberg earned a Bachelor of Arts in Environmental Studies and Economics from Allegheny College where she studied the viability of urban farming as a business. She served as the Fundraising Committee Chair for Healing with Horses Ranch, a 501c3 non-profit organization which provides equine-assisted therapy to individuals with physical, cognitive and emotional challenges.
She began her duties on June 6, 2022.
About Resource Innovation Institute: Resilient harvests for the next hundred years
Resource Innovation Institute is an objective, data-driven non-profit organization whose mission is to measure, verify and celebrate the world's most efficient agricultural ideas. We cultivate a better future for all of humanity with our vision of resilient harvests for the next hundred years. Our consortium of members brings perspectives from across the field—uniting architects and engineers, growers and operators, researchers and analysts. Founded in 2016 to advise governments, utilities and industry leaders on the resource impacts of indoor cultivation, an under-studied and resource-intensive market, we have since extended our research to other sectors in partnership with the US Department of Agriculture. To take on the challenges of our changing world, we believe that food, medicine and other vital crops demand data-driven insights, securely shared with integrity. By nurturing the human connections in our complex and dynamic industry, we can build deeply restorative systems for people and the planet. Visit our website at ResourceInnovation.org. Follow us on LinkedIn, Facebook, Twitter and Instagram.