About
Resilient harvests for the next hundred years.
We cultivate a better future for all of humanity through the measurement, verification and celebration of the world's most efficient agricultural ideas. We emphasize collaboration across disciplines to advance energy efficiency, water circularity and decarbonization in the controlled environment agriculture industry.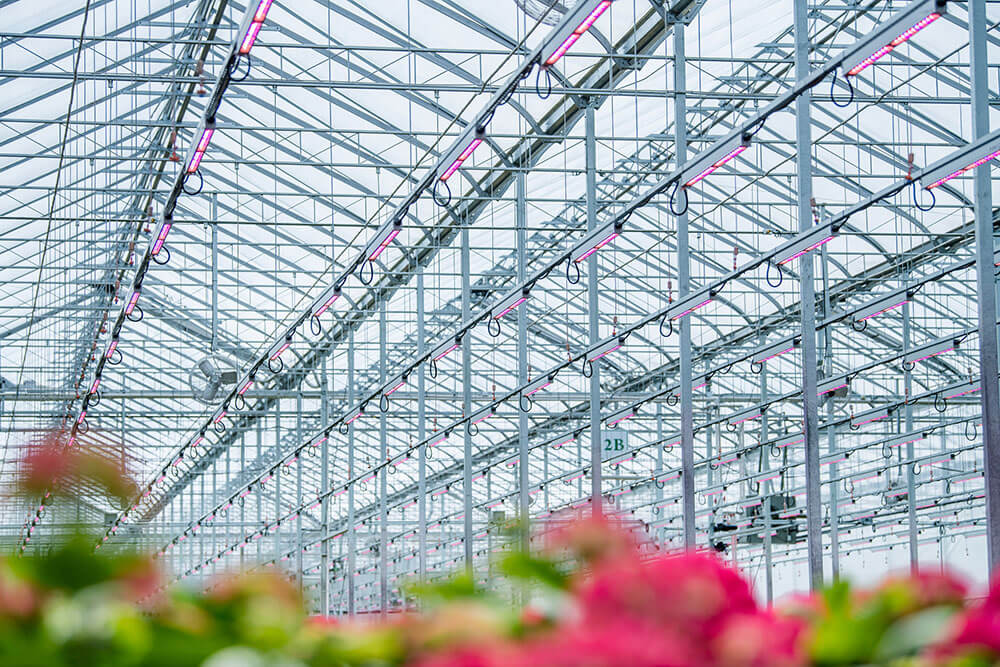 Resource Innovation Institute is a government, utility, vendor and producer supported non-profit organization driving the adoption and celebration of resource efficiency and sustainability in the CEA and cannabis sectors.
Founded in 2016, RII initially focused its efforts on one of the most under-studied and often resource-intensive crop categories: Cannabis. From establishing the first benchmarking platform to empower producers and objectively inform the broader market to bringing together stakeholders to address proposed regulations in key jurisdictions, RII's work has made a critical imprint on the most rapidly-evolving sectors of agriculture. Since then, we have expanded our scope of work to include a range of crops grown in controlled environments.
In 2020, in partnership with the American Council for an Energy-Efficient Economy (ACEEE), RII was awarded a Conservation Innovation Grant (CIG) from the USDA's Natural Resources Conservation Service (NRCS). The three-year project titled Data-Driven Market Transformation for Efficient, Sustainable Controlled Environment Agriculture, commenced in April 2021, and aims to develop and execute a market transformation strategy rooted in collaboration.
Transparency
We believe in sharing data insights with intention and integrity. 
With our PowerScore benchmarking platform, the world's largest aggregate data set on cultivation resource use, we advise a range of stakeholders about how, how much and what types of energy and water resources are used across a variety of methods and geographies. We validate usage baselines as well as the most efficient techniques and technologies. Most importantly, we arm producers with insights on how to achieve optimized productivity and performance.
Community
We believe in nurturing connections from grassroots to global. 
We advise governments and utilities on how to quantify and promote efficiency in emerging and evolving agricultural sectors. From Massachusetts to California and across oceans, we collaborate with key stakeholders to collectively shape a consistent and effective framework for driving resource efficiency. We advance solutions that foster racial and social equity, and that are functional for a continuum of producers of all sizes and capitalization.
Transformation
We believe in piloting and scaling restorative systems for people and planet.
Our subject matter expertise includes lighting standards, energy and water reporting, incentives on efficient technologies, and investment in best practices education and technical assistance for growers. We are market-based and collaborative to ensure real-time solutions that move at the pace of both commerce and climate risk.
Who We Serve
PRODUCERS
Whether you're touching the plant, tracking production, or writing business plans, RII is here to help you assess and improve your operation by optimizing resource inputs and production outputs and compare your metrics against peers who grow like you. Our main tool is PowerScore, our facility benchmarking platform.
Benchmarking is an essential part of operations. By optimizing operations and identifying efficiencies, you can achieve higher yields at lower costs. For your business, it's a competitive edge. And for the world, it's part of an agricultural revolution that will better serve humanity.
We also recognize high-performance operations with case studies so leaders small and large across a range of cultivation settings can demonstrate their excellence in efficiency.
GOVERNMENTS, UTILITIES, EFFICIENCY PROGRAMS, & STANDARDS ORGANIZATIONS
Utilities and efficiency program implementers work with RII to  access subject matter experts, pool research dollars, and learn from proven approaches in leading regulated markets, from program design to grower outreach. Regulators, lawmakers, and state agencies value our experience shaping leading policies across North America. 
Creating trustworthy standards across the industry is fundamental to agricultural development. We partner with third-party certification and standards organizations to validate emerging technological solutions, inform the marketplace, and streamline deployment of efficiency incentive offerings.
SUPPLY CHAIN & INDUSTRY LEADERS
We enable our manufacturer, engineer, architect and contractor members to serve their cultivation customers better by identifying data-driven opportunities for efficiency improvements. By facilitating benchmarking, supply chain partners can help producers achieve better outcomes, while single-facility and comparative data can help inform future projects.
RII also works to expand awareness and adoption of high-performance emerging technology via industry education in cannabis and emerging controlled environment agriculture markets. Through our esteemed Technical Advisory Council, we facilitate peer-reviewed best practices, validate technologies and techniques, and develop stakeholder-driven standards.
Advancing Resource-Efficient CEA to Cultivate Resilient Communities
RII and the American Council for an Energy-Efficient Economy (ACEEE) recently received three-year funding from the Conservation Innovation Grants (CIG) program at the United States Department of Agriculture's Natural Resources Conservation Service to support next-generation conservation efforts on working lands and develop market-based solutions to resource challenges.
The awarded proposal, titled "Data-Driven Market Transformation for Controlled Environment Agriculture", will characterize key performance indicators, baseline data, and facility-level benchmarking for controlled environmental agriculture facilities. The project will develop a comprehensive suite of data tools, coupled with a market intervention strategy to address barriers to energy conservation, adoption of energy-efficient technologies, access to energy use data, and best practices.
We will be launching this initiative in a public webinar on Tuesday, January 25th from 11am-12pm ET. Register to attend live or for the on-demand recording here.