Team
RII has assembled a highly qualified, passionately committed team. We value agility, transparency, community and transformation.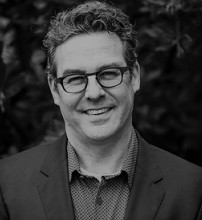 Derek Smith
Executive Director & Board Member
As Executive Director, Derek provides overall leadership and strategic direction. Derek engages RII's advisory bodies, including the Strategic Advisory Council and Technical Advisory Council Leadership Committees, develops global partnerships and oversees the organization's policy work.
Before RII, Derek led Clean Energy Works, recognized as one of the most successful American Recovery & Reinvestment Act ("stimulus") programs. He has directed energy programs for the City of Portland, managed operations for a VC-backed start-up and created an award-winning corporate sustainability program for a national retailer. Derek has testified to the US Senate Energy Committee and briefed the US Secretary of Energy.
Derek enjoys playing and listening to a range of music, soccer (especially his hometown Portland Timbers), hiking and travel.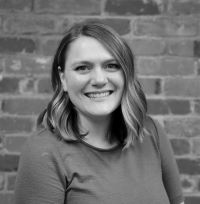 Elyse Greenberg
Marketing & Membership Director
Elyse Greenberg has joined RII as the Director of Marketing and Membership.
Before RII, Elyse served as the Marketing Director at Fluence, a horticulture LED lighting manufacturer. Her role at Fluence propelled her into the controlled environmental agriculture industry, working directly with farmers and manufacturers to create more efficient technologies.
Elyse has a bachelor's degree in environmental studies and economics from Allegheny College. Her senior project focused on evaluating the viability of using aquaponics in an urban farm in Pittsburgh, PA. She has interned at the US Green Building Council studying the adoption of LEED certification in retrofit buildings and has worked at an environmental consulting firm where she lead projects through the National Environmental Protection Act regulations.
Elyse is located in Austin, Texas with her husband, daughter, and rescue dog JoJo. She volunteers at Healing with Horses Ranch, an equine therapy facility serving children and adults with mental and physical disabilities.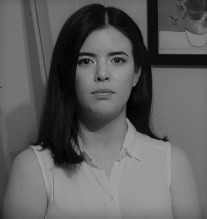 Dulce Dorado
Finance & Human Resources Director
Dulce Dorado serves as RII's Finance & HR Manager. As Finance Manager, Dulce monitors RII's financial health and is responsible for creating the organization's annual budget. Dulce manages all financial activities and provides direction to the management team. As Human Resources Manager, Dulce serves as the link between RII's management and its employees, enforcing company policies and practices. She has a passion for ethics and equity and believes having a system of support is crucial for any organization.
Prior to working for RII, she was an accountant for an international California-based company where she helped manage day to day operations and international affairs, later becoming the President's right-hand and financial advisor. Currently, in addition to working with RII, she holds the position of Controller for a large industrial company in the Pacific Northwest, where she manages finances, oversees accounting departments and human resources in several locations on the West Coast.
Whenever she finds time in her busy schedule, she is looking for the next tasty plant-based restaurant.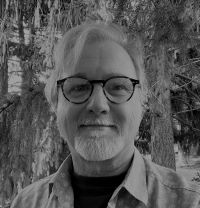 Rob Eddy
Resource Efficiency Horticulturist
Rob has over 30 years of experience in plant growth facility management, plant research and commercial production. At Purdue University, he brought online and managed a computer- controlled 40,000 ft 2 research facility, made up of 25 greenhouses and over 60 growth chambers and grow rooms. He was responsible for hundreds of CEA studies involving flowering, food and medicinal species. He served on design teams for greenhouse projects and one of the first automated machine-vision phenotyping centers in the country. In his consulting role, he supported major hydroponic produce growers AeroFarms and Bright Farms; Big Ag companies Dow AgroSciences, Novozymes and Indigo Ag; and several cannabis operations including Clade9. He wrote cultivation plans for cannabis licenses awarded in Missouri and West Virginia.
Rob's protocols for optimizing greenhouse production have been downloaded over 70,000 times in 104 countries. He participated in the publication, A Practical Guide to Containment: Plant Biosafety in Research Greenhouses, recognized throughout the world as a primary resource for safe production of genetically modified crops. In 2016, he was a member of the International Committee for Controlled Environment Guidelines that published Guidelines for Measuring and Reporting Environmental Parameters for Experiments in Greenhouse Facilities, the seminal document of quality assurance protocols for plant science research.
In his free time, Rob enjoys gardening, growing microgreens under LEDs, baking and winning croquet matches against his three grown children.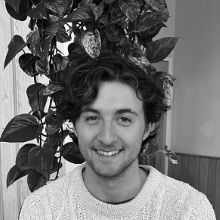 Bryce Carleton
Resource Efficiency Engineer
As Resource Efficiency Engineer at RII, Bryce Carleton benchmarks controlled environment agriculture facilities with PowerScore and supports curriculum and research activities. Carleton works with producers to visualize trends in facility Performance Snapshots and create case studies to celebrate excellence in environmental performance.
Bryce graduated from University of Vermont where he studied environmental science with a concentration in ecological design. At UVM, Bryce revitalized and was sole caretaker for the Aiken Center Solarium, a study area filled with over 200 plants in the Rubenstein School of the Environment and Natural Resources. He received a Gund Institute Undergraduate Research Award for his exploration of how soil composition and native plants can be used to passively treat polluted stormwater runoff and performed research to inform the design of future green stormwater infrastructure best management practices targeting clean water in downstream ecosystems and overall water circularity in urban environments. His love for growing and research to support humans and the environment led him to RII where he creates a sustainable future for producers. His sophomore year at UVM he had heard Gretchen give a guest lecture and to be here at RII is a dream come true.
In his free time, Bryce loves caring for his ever-growing collection of plants, especially his orchids.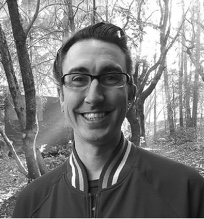 Morgan Lesko
Software Developer
Morgan Lesko codes the PowerScore and supports users through the survey process. He is a lifelong activist and long-time web-based programmer, with 15 years experience using PHP and MySQL. He founded a chapter of Students for Sensible Drug Policy (SSDP) at the University of Maryland in 2002, and later volunteered to run SSDP's national website using his own content management system. For several years, he built and managed youth activism management software with Rescue Social Change Group.