Resource Innovation Institute
We believe the cannabis industry has the power to cultivate a new economic model of sustainable enterprise. To prove up this model, we convene the cannabis marketplace to envision and activate the industry's resource efficient future.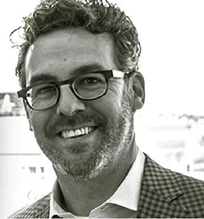 Derek Smith
Executive Director & Board Member
Derek Smith is Executive Director and Co-Founder of Resource Innovation Institute (RII), a national non-profit whose mission is to promote and quantify energy, carbon and water conservation in the cannabis industry. Prior to RII, Mr. Smith ran Clean Energy Works, a residential energy efficiency program that blended utility, public and private dollars to deliver whole-building retrofits while generating carbon emission reductions along with equitable economic development outcomes. Clean Energy Works was hailed as one of the most successful US Dept. of Energy funded stimulus programs in the country. Mr. Smith has also led energy programs with the City of Portland Bureau of Planning & Sustainability, served on the management team of a Zero VOC start-up paint company and developed an award-winning corporate sustainability program for a national retailer.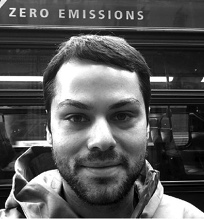 Evan Gutierrez
Research Coordinator
Dr. Evan Gutierrez is the Research Coordinator for Resource Innovation Institute, where he builds, manages and analyzes databases of industry metrics, as well as researches and disseminates best practices for sustainable design, construction and production. Previously, his work with the Sustaining Urban Places Research Lab involved a collaborative approach to environmental analysis and urban planning. There he designed and implemented a GIS-based decision support tool to prioritize neighborhood-scale sustainable development projects. Through his academic and professional experiences, he has learned to optimize systems, integrate vast amounts of data to make decisions and collaborate with diverse groups. At RII, Dr. Gutierrez supports a variety of project tasks, including interviewing stakeholders, gathering data, and interfacing with RII's Technical Advisory Committee. In addition he is working to develop the Cannabis PowerScore, CarbonScore, and WaterScore Tools, as well as certification standards.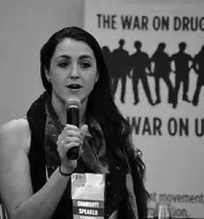 Katie Stone
Membership & Outreach Coordinator
Katie Stone is a doctoral student in the Department of Transformative Studies at the California Institute of Integral Studies, focusing her research on the societal impacts of drug policy reform. Completing her MA in Transformative Leadership at CIIS, and her BS in Community and Regional Development at UC Davis, Katie began working on the intersections of food justice, environmental sustainability, and drug policy reform as a chapter leader and Board Member of Students for Sensible Drug Policy.
As she pursued her education, Katie held internships with The ArcviewGroup, where she organized the company's first environmental audit and launched their Environmental Steward Sponsorship, and with the Drug Policy Alliance as a research assistant on Dr. Amanda Reiman's 2016 Philanthropy in Cannabis study. Katie has since launched Green B Consulting to help facilitate a sustainable cannabis industry,and co-founded theSustainable Cannabis Coalition where she is leading a vape-pen recycling initiative. As the new Publisher of Sensi Magazine, San Francisco, Katie is working to shift cannabis culture by bringing the vision of a sustainable cannabis industry to the forefront of this multi-billion dollar economy.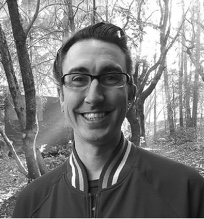 Morgan Lesko is a lifelong activist and web-based programmer. He founded a chapter of Students for Sensible Drug Policy (SSDP) at the University of Maryland in 2002. He later volunteered to run SSDP's national website using his own content management system. For several years, he built and managed youth activism management software with Rescue Social Change Group. For the past few years, he has been building an open data platform,SurvLoop.org. With fifteen years of experience with PHP and MySQL, this is his first open source project, and first built atop the Laravel coding framework.
SurvLoop was initially developed as a database design tool for the complex needs of Open Police Complaints. OpenPolice.org will increase transparency and police accountability nationwide with crowd-sourced data. SurvLoop is also powering another SSDP Alumni project, DrugStory.Me. This promotes the health and safety of all mind-altering drug users through anonymous, web-based story and data sharing. Now, SurvLoop is also poweringCannabisPowerScore.org, to help green grows nationwide!