Resource Innovation Institute
We believe the cannabis industry has the power to cultivate a new economic model of sustainable enterprise. To prove up this model, we convene the cannabis marketplace to envision and activate the industry's resource efficient future.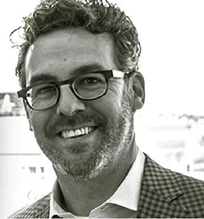 Derek Smith
Executive Director & Board Member
Derek Smith is Executive Director and Co-Founder of Resource Innovation Institute (RII), a national non-profit whose mission is to promote and quantify energy, carbon and water conservation in the cannabis industry. Prior to RII, Mr. Smith ran Clean Energy Works, a residential energy efficiency program that blended utility, public and private dollars to deliver whole-building retrofits while generating carbon emission reductions along with equitable economic development outcomes. Clean Energy Works was hailed as one of the most successful US Dept. of Energy funded stimulus programs in the country. Mr. Smith has also led energy programs with the City of Portland Bureau of Planning & Sustainability, served on the management team of a Zero VOC start-up paint company and developed an award-winning corporate sustainability program for a national retailer.
Dulce Dorado
Office Manager & Member Services Coordinator
Dulce Dorado is the office manager and member services coordinator for RII where she works with the executive director to ensure member needs are met. She also handles accounting, assists in event planning, manages social media, website, and member database. Prior to working for RII she was an accountant for an international wholesale and retail company based in Los Angeles, CA. Ms. Dorado has years of experience in accounting, business management, human resources, customer service, and domestic and international logistics.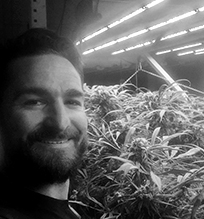 Josh Munk
Grower Liaison
Josh Munk has been a cannabis advocate since the late 90s, during the early of the medical marijuana program in Oregon. Growing up on a pear orchard, agriculture has always been a part of his life and so it was a natural step to get his medical card in 1999 and start growing potential. He attended Oregon State University where he wrestled for the Beavers and graduated in 2001 with a degree in Natural Resources and a minor in horticulture. After college, he participated in several small scale indoor grows before beginning his commercial cannabis career on 80 acres, completely off grid, in Northern California. In 2010 he migrated north to Southern Oregon and built several commercial outdoor and greenhouse grows and in 2012 started work on one of the first vertical facilities on the west coast. Master Gardens, a vertical LED facility in Portland OR, was completed in 2013 as a sort of "showroom grow room," designed to showcase cutting edge technologies and best management practices. Since then more than 1200 highly qualified, industry professionals have toured Master Gardens, helping the industry move toward increased sustainability and optimized efficiencies. With almost 20 years of cultivation experience and expertise, and a passion for best management practices and sustainability, stepping into the role of "director or whatever.." with RII is a natural next step to help leverage impact in the cannabis industry. He is an active member of the Oregon Cannabis Association, and the Political Action Committee in Oregon. His company, Nexus Consulting, offers consulting on all aspects of facility acquisition/design/build, production, cultivation, and best management practices.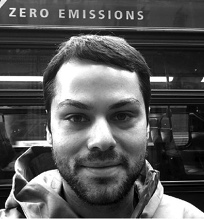 Evan Gutierrez
Research Coordinator
Dr. Evan Gutierrez is the Research Coordinator for Resource Innovation Institute, where he builds, manages and analyzes databases of industry metrics, as well as researches and disseminates best practices for sustainable design, construction and production. Previously, his work with the Sustaining Urban Places Research Lab involved a collaborative approach to environmental analysis and urban planning. There he designed and implemented a GIS-based decision support tool to prioritize neighborhood-scale sustainable development projects. Through his academic and professional experiences, he has learned to optimize systems, integrate vast amounts of data to make decisions and collaborate with diverse groups. At RII, Dr. Gutierrez supports a variety of project tasks, including interviewing stakeholders, gathering data, and interfacing with RII's Technical Advisory Committee. In addition he is working to develop the Cannabis PowerScore, CarbonScore, and WaterScore Tools, as well as certification standards.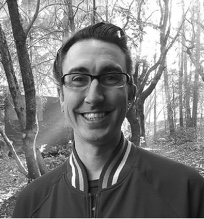 Morgan Lesko
Software Engineer
Morgan Lesko codes RII's data acquisition tools, and built the Cannabis PowerScore as the template. He is a lifelong activist and web-based programmer, with 15 years experience with PHP and MySQL. He founded a chapter of Students for Sensible Drug Policy (SSDP) at the University of Maryland in 2002, and later volunteered to run SSDP's national website using his own content management system. For several years, he built and managed youth activism management software with Rescue Social Change Group.