Technical Advisory Council
The Technical Advisory Council (TAC) of Resource Innovation Institute is advisory to RII's Board of Directors.
By charter, the Technical Advisory Council is an objective, multidisciplinary venue venue where all voices are heard. Horticultural best practices emerge out of professional and effective facilitation buy the RII team.
Guides the development of standards
Shapes tools and resources to support best practices
Advocates for informed policies, incentives and regulations
We are currently recruiting new working group members for the USDA project:
  Lighting  |  HVAC  |  Irrigation & Water Reuse | Policy
Kyle Booth
Kyle Booth is a Senior Engineer and licensed professional mechanical engineer at Energy Solutions. As the lead CASE author for the 2022 CA Title 24, Part 6 Controlled Environment Horticulture CASE Report, he led the research into minimum efficiency requirements for horticultural lighting, dehumidification, and greenhouse envelope measures. He is on the ASABE / ASHRAE X653 Heating, Ventilating, and Air Conditioning (HVAC) for Indoor Plant Environments without Sunlight standards development committee. In addition to controlled environment horticulture codes development, Kyle is the lead engineer for several commercial midstream energy efficiency programs across the country. Before coming to Energy Solutions, Kyle performed agricultural energy efficiency audits on farms across the US for seven years with EnSave, Inc. Kyle comes from an agricultural background, growing up around his family's dairy processing facility in Vermont, Booth Brothers Dairy.
Chris Callahan
Chris Callahan is the Associate Extension Professor of Agricultural Engineering at the University of Vermont and the Director of the Northeast Center to Advance Food Safety (NECAFS). His work focuses on the application of the engineering practice to food systems. Specific engagement is with food producers, processors, and distributors to improve efficiency, quality, safety, and cost control through the integration of technology, systems integration, and process controls. Research and educational programming includes protected culture systems (e.g. greenhouses, high-tunnels), postharvest practices and storage (e.g. water management, environmental control, drying systems, humidification systems, refrigeration systems), energy use in the food system (e.g. farm-based biofuels, renewable energy systems, energy efficiency measures), and development of specialized harvest and postharvest equipment (e.g. hops harvesting, hops drying, meat curing). This work has led to a number of technical innovations that are either in application for patent or have been made available as open-source for public adoption.
Jeff Clarke
Jeff Clarke is the CEO of Enviroair Industries and is a professional engineer and entrepreneur transitioning from mechanical building engineering to organic farming. He attended Concordia University and graduated with a bachelor's degree in Mechanical Engineering.
His company, Enviroair Industries located in Montreal, Quebec has six branches and employs 75 workers. It focuses on commercial and industrial applications throughout Eastern Canada. Jeff also works with Les Fermes Harrington Valley Farms located in Harrington, Quebec a certified organic farm growing hay, garlic, and beef. Jeff has served on ASHRAE's board of directors since 2008.
Lisa Causarano
Lisa Causarano is an International Account Manager for Global Strategic Accounts at Schneider Electric. Working primarily with Food & Bev, CPG and Life Sciences accounts, Lisa works across the entire Schneider Electric organization to find the best energy management, automation and sustainability solutions for her clients. Lisa has extensive experience in energy and sustainability services and data management solutions. Prior to her role at Schneider Electric, Lisa served as an energy broker, brokering wholesale natural gas and emissions credits. At one point, she was the only female emissions broker in the country.
Lisa started her career as a speechwriter in the California Attorney General's office and later went on to serve as a lobbyist for the California agriculture industry. In that capacity, she was one of the youngest lobbyists in California at the time.
Lisa holds a BA from the University of California, Davis, an MBA from the Kelley School of Business at Indiana University and a Masters in Global Management from Thunderbird.
Darrin Drollinger
Darrin Drollinger is the Executive Director of the American Society of Agricultural and Biological Engineers (ASABE), where he is responsible for overseeing the Society and its activities. ASABE is an educational and scientific organization dedicated to the advancement of engineering applicable to agricultural, food, and biological systems. Founded in 1907 and headquartered in St. Joseph, MI, ASABE (
www.asabe.org
) comprises 7,000 members in more than 100 countries. A member of ASABE for over 30 years, Mr. Drollinger was inducted as a fellow of the Society in 2016. He also serves as secretary of the ASABE Foundation, which administers numerous awards, scholarships, and industry recognitions. Mr. Drollinger received a B.S. in Agricultural Engineering from The Ohio State University and an MBA from Loyola University -- Chicago. He is a member of the Order of the Engineer and is active in the local St. Joseph, MI club of Lions International. He is married and has two grown children.
Rob Eddy
Rob Eddy has three decades experience in plant growth facility management, plant research and commercial production. As Plant Growth Facility Manager at Purdue University for 20 years, he brought online and managed a 40,000 square foot, 26-room research greenhouse, as well as a plant growth chamber center of over 60 chambers and grow rooms. He performed daily management of dozens of simultaneous experiments and over 100 species, including cultivation, growth optimization, regulatory compliance, inventory, supervision, training and crop diagnosis. He served on design teams for three greenhouse projects, a DEA-licensed cannabis room, an underground plant facility, a multi-tiered research grow room and one of the first automated machine vision phenotyping centers in the country. He programmed environments for both growth optimization and controlled stress induction, installing specialty sensors such as soil moisture and infra-red canopy temperature. His automation using drip irrigation and advanced light accumulation programming reduced water use by 40% annually across the facility while improving crop quality and reducing labor. During 4 years at Dow AgroSciences as Horticulturist, he managed greenhouse team members and conducted crop optimization and greenhouse studies that simulated field conditions. In his consulting role, he supported major hydroponic produce growers AeroFarms and Bright Farms, Big Ag companies such as Dow AgroSciences, Novozymes and Indigo Ag, as well as several cannabis operations including Clade9 in Los Angeles. His decades in the research community and commercial horticulture have created a vast network of industry and academic colleagues. He is a columnist at Cannabis Business Times and a conference speaker.
Molly Graham
Molly Graham is the Programs Director, where she oversees all of MEEA's programmatic activities in 13 Midwest states. Molly's team is responsible for commercial education and training programs, residential education programs, research initiatives, real estate education programs, outreach service roles, several stakeholder collaboratives and strategic initiatives for the organization. Molly's areas of expertise include program design, proposal development, market transformation and indoor agriculture. She is responsible for new business development for MEEA through research projects, pilot programs and grant proposals.
Molly has been with MEEA since 2014 and most recently was the Senior Program Manager overseeing commercial programs. Molly was a Clean Energy Leadership Institute Fellow in 2020 with their first Chicago cohort and she holds a B.S. in Earth, Society, and the Environment from the University of Illinois at Urbana-Champaign.
Josh Holleb
Since starting at Ceres 7 years ago Josh has created the Cannabis division, bringing more than a decade of experience in both construction, cultivation, and dispensary management. Josh approaches his job with an interdisciplinary understanding of systems, architectural design, and problem solving. His goal is to create a whole-systems approach to both greenhouse design and environment controls, resulting in the most efficient systems and environmental controls, resulting in the most efficient systems and highest quality product.
He has been featured in Marijuana Venture Magazine as one of the "40 under 40" rising stars in the Cannabis Industry in 2018.
Phil Johnson
Phil Johnson is the Business Support Manager for Grodan in North America, managing a team of crop advisors who provide technical advice to Grodan users. He has a BSc Honors degree in Horticulture from Pershore College in the UK where he specialized in crop production. Following his degree, he was a grower of tomatoes in a large high tech glasshouse facility. Joining Grodan 18 years ago he has given growing advice to Controlled Environment and High Tech Glasshouse growers across the world including the UK, Australia, New Zealand and North America. Phil's passion for growing started with a part time job in a greenhouse as a high school student. This passion turned into a career, striving to achieve perfection with his own crops as a grower to now supporting Grodan users in achieving the same.
Blake Lange
Blake Lange is the Business Development Manager at Signify formerly Philips Lighting – City Farming. Blake specializes in the design of LED lighting systems in vertical farms. He is also the direct link for customers in North America to the Philips GrowWise Center in Eindhoven, NL.
Blake comes from a long line of farmers who have been growing corn and soybeans for 160 years so he understands the challenges of running a farming business like no other. Building on this upbringing, he obtained a Bachelor of Science degree in Entrepreneurship at the University of Illinois at Chicago. He put what he learned to good use when he began working for Philips Lighting in sales and then project management. But he soon returned to his roots when he joined the Philips Horti team in the US as a Business Development Manager – Vertical Farming.

Damien Markiewicz
Damien Markiewicz is a Manager with Resource Innovations, leading its work within the CEA market. Damien has been working in the energy management industry for nearly a decade working with technologies and sectors that range from LEDs to solar and supporting the fast-growing market of indoor agriculture with innovative energy management and outreach strategies. He co-founded an indoor agriculture energy efficiency firm that established foundational best practices in the indoor ag space. Damien brings a unique blend of leadership, organizational structure, and entrepreneurial skillset that will drive Resource Innovations' effective C&I program design and delivery.
Grant Vandenbussche
Grant Vandenbussche is Chief Category Officer at Fifth Season, a robotics and indoor farming pioneer based in Pittsburgh. Grant holds a BA in Supply Chain Management from Michigan State University and an MBA from the Tepper School of Business at Carnegie Mellon University. Grant previously held a variety of international operations and strategy roles at General Mills, where he discovered his passion for high-tech sustainable food systems. Grant's midwest journey has taken him from Detroit, up to Minneapolis, and now to Pittsburgh.
Jan Westra
Strategic business developer at Priva, De Lier, Westland, The Netherlands
Dr. Jan Westra works at Priva as strategic business developer, mainly for research and development projects at the cutting edge of horticulture and building technology. Another part is looking into what startups can bring for Priva and Priva for them.
He graduated M.Sc. at the TU Delft in 1985, Faculty of Mechanical Engineering, Department of Refrigeration and Indoor Climate Control (HVAC).
Subsequently did PhD research at the same department, culminating in a thesis in 1990 on the topic: Development of an Advanced Absorption Heat Transformer. A thermal device to transform low grade heat without adding energy flows to high grade heat by an absorption process.
After TU Delft Jan Westra worked for more than five years at an HVAC consultancy firm in Rotterdam.
In 1996 Westra joined the Priva company. Partly for the development of equipment for water treatment for greenhouses, partly for directing research projects with universities and colleges. Examples: University of Ghent, KU Leuven, Wageningen UR, University of Twente and TU Delft.
Priva operates in three markets: horticulture and building management systems plus vertical farming. In these fields he contributes in business development and researching new techniques. A newer endeavor by Priva is the Sustainable Urban Delta concept, tying food, energy, recreation and other functions together in the most sustainable way. Jan contributes to this program.
Jan Westra is a specialist in the field of urban agriculture or vertical farming, where the horticulture and building worlds come together. On behalf of Priva he is involved in many initiatives in this field worldwide.
Last few years his focus is on Europe, USA and Canada, also connecting to research institutes and universities. Jan is a member of the board of the Netherlands Canada Chamber of Commerce, the advisory board of the TU Delft AgTech Institute as well as the Executive Board of the PIP program by FFAR in the USA. And a speaker at several conventions.
Corinne Wilder
My interests lie in environmental protection and sustainability - whether that has to do with energy efficiency, eco-responsible business practices, researching new govt legislations, or simply doing a community trash clean-up, count me in. I get deeply engaged in program management, analytics and business development activities, as I like to dig into detail in order to determine trends and potential gaps, but also have the bandwidth to initiate and drive new processes internally and externally. I'm looking to continue to grow in this exciting field through new business ventures and initiatives.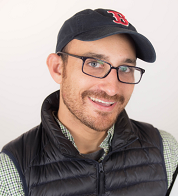 Mike Zartarian
Mike grew up in the agricultural community of the Pioneer Valley of Western Massachusetts. There he developed a deep respect for both conventional and small scale organic production methods. He attended Northeastern University earning a BS and MS in Electrical Engineering, and spent the first part of his career designing speaker systems and audio electronics for performing musicians. The switch to precision agriculture came naturally, and he has worked on a wide variety of projects in both cannabis and vegetable production, focusing on LED systems, sensors, power systems and facility design. Mike is the principal of Zartarian Engineering in Boston, MA.
Active TAC Working Groups
Design & Construction
(2021-2022)
Previous TAC Working Groups
Energy / Utility
(2017-2019) (2020-2021)