Board of Directors
Resource Innovation Institute – Board of Directors: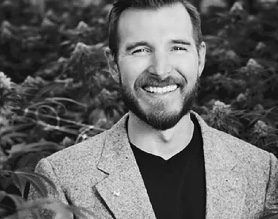 Matthew Gaboury is a managing partner of Calyx King, one of the country's preeminent cannabis-centric design/build firms with over 50 combined years of experience in cultivating, processing, and dispensing marijuana. In addition, he is an owner of the medicinal and recreational cannabis production/processing company Re-Up Industries. Mr. Gaboury's cannabis cultivation practice has provided intense hands-on experience with a range of genetics, methodologies, and facility-types, and has resulted in his development of specific technologies and proprietary protocols to maximize both the quality and yield of the cannabis cultivars under his care. This methodological expertise includes deep water culture, ebb & flood, nutrient film technique, living soil organic mediums, coco coir, soma beds, hydroponic containers, and aeroponics.
In roles as both cannabis advisor and cultivation owner, he regularly converts vision into reality through architectural design skills of the highest class and over a decade of agricultural experience. Matt's ability with the tools and the creative energies of design come from combining careers in architecture and horticulture: with degrees in structural engineering, industrial design, and a Master degree in Architecture, Matt has now spent more than 10 years building hands-on cannabis experience. His focus is particularly set on the design of industrial scale cutting-edge cultivation/processing operations that emphasize sustainability and has designed over 75 large scale indoor production facilities, including his own 50,000 square foot building in the heart of Seattle.
In an effort to reduce the cannabis industry's carbon footprint, Mr. Gaboury is a committed conservationist and innovator in pragmatic sustainability. He has previously worked for the University of South Florida School of Sustainability to help design a digital architecture that uses 70% less electricity than average. His innovative design and operational procedures have reduced the aggregate carbon footprint of cannabis production facilities across the United States by 2,027,500 watts, which equates to 15,111,480+ kW hours of electric usage per year. Mr. Gaboury won the World Architecture Community Award for an architectural curtain wall system that automatically follows the sun's path and adjusts the orientation of louvers to facilitate natural plant lighting & ventilation (patent pending), and is continuing to advance the technology of sustainability on a daily basis.In addition to his execution work, Mr. Gaboury has also been actively involved in the regulatory process. He helped to draft the building regulations that Washington State has enacted to increase life safety standards for extraction and processing spaces (F-1 reclassification standards). Mr. Gaboury worked with local utility providers in WA, OR, and NY to develop and implement the incentive and rebate programs available to growers who utilize energy-saving equipment and processes. He was also instrumental in the drafting of Washington Initiative 502, which legalized recreational cannabis, and participated in multiple city councils political sub-committees to help local jurisdictions understand and roll-out the new recreational state laws.
In this political outreach role, Mr. Gaboury is an active and leading member in the following professional organizations: Coalition for Cannabis Standards & Ethics, Washington Marijuana Association, National Cannabis Industry Association, American Institute of Architecture, Research Innovation Institute (Board Member) and the Cannabis Alliance (Founding Member).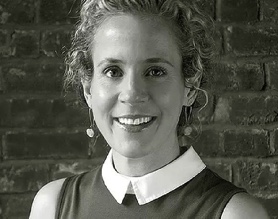 Elizabeth Whalen has more than 20 years experience as a strategic marketing professional and committed sustainability practitioner. For more than a decade she worked with Columbia Forest Products, where she developed and executed environmental strategies and activities that led to pioneering innovations in green chemistry and biomimicry, and to regulatory successes that have altered a global industry for the good of the environment and human health. Elizabeth has a deep understanding of the green building industry, having built credible and lasting green brands and successfully addressed chemicals of concern found in materials within the built environment. She served seven years in the Manufacturer's Seat and as an officer on the board of the U.S. Green Building Council, which oversees the highly influential Leadership in Energy & Environmental Design (LEED) green building certification program.
An Oregon native, Elizabeth has witnessed firsthand the positive social and environmental impact of a self-regulated industry, both locally and globally. As co-founder of the Resource Innovation Institute, she believes RII can provide the cannabis industry the dynamic, market transformation tools needed to ensure long term success.
in the Northwest and has spent the last two years delivering education and outreach to utilities on power factor in indoor agriculture processes.
Previously, John was the Chief Executive Officer of Morris Energy Consulting, an energy firm with a focus on EV, Policy & Regulatory Affairs, Crypto Currencies and Microgrids.
A native Washingtonian, John committed his expertise to founding the Resource Innovation Institute because he believes a platform through which utilities, growers and manufacturers can co-create market-based energy standards will have a deep and lasting impact on the cannabis industry and his own region.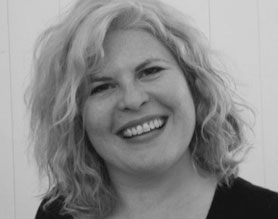 Jennifer Thorne Amann is the Buildings Program Director at the American Council for an Energy-Efficient Economy (ACEEE). Since joining ACEEE in 1997, she has authored dozens of publications and articles on buildings and equipment efficiency technologies, policies, and programs. Jennifer leads content development for ACEEE's consumer-focused website, smarterhouse.org.
Her current work focuses on maximizing energy savings from key buildings policies including building codes and appliance standards, scaling up retrofit activity in homes and commercial buildings with an emphasis on deep retrofits, expanding opportunities for energy savings in low-income and multifamily housing, and analyzing new opportunities for energy efficiency in the buildings sector. Jennifer brings to ACEEE several years' experience in the environmental technology field and has experience in community organizing and education on a variety of environmental and consumer issues.
Jennifer serves on the Board of Directors of the Attachments Energy Rating Council and the Resource Innovation Institute. She is an NCQLP Lighting Certified Professional. Jennifer earned a Master of Environmental Studies from the Yale School of Forestry and Environmental Studies and a Bachelor of Arts in Environmental Studies from Trinity University.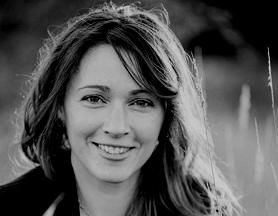 A native of Sonoma County and former cultivator, Tawnie brings 15 years of experience in sustainable and organic farming practices to the Point Seven Group team. She previously served on the Board of Flow Kana. She has managed cannabis operations across Northern California, bringing raw land into fully-integrated agricultural use, as well as outdoor, mixed-light and indoor experience.
Over the past five years, Tawnie has been actively engaged in protecting the interests of legacy and cottage cultivators as California state developed cannabis legislation and regulations.
Her roles include:
Chairwoman, Flow Kana (2019 - 2020)
Chairwoman, California Growers Association (2017-2018)
Cofounder, Sonoma County Growers Alliance (2015)
Board member, Sonoma County Cannabis Advisory Board (2017-18)
Co-chair, Sonoma County Cannabis Economic Task Force (2016)
As an industry advisor, her expertise extends to hands-on experience with processes and operations throughout the industry supply chain, from manufacturing, processing, and packaging, to lab testing, distribution, transportation, and retail operations.
As Director of Farmer Relations for Flow Kana, Tawnie is working with farmers to ensure their successful transition into the regulated market by providing programs, services and the resources to prepare Flow Kana's farmer network for the bright future ahead.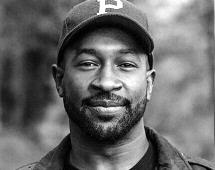 Jesce Horton is an engineer by education, an energy management and automation expert through training, and a horticulturalist by passion. In 2013, soon after moving to Portland, OR, Jesce began growing medical cannabis in his home for two elderly patients who were suffering with cancer, pain and insomnia. After seeing the benefits of medical cannabis, Jesce founded Panacea Valley Gardens, an indoor and greenhouse cultivation facility in metro Portland. He is currently Founder and CEO of LOWD, a Portland-based craft cultivation brand.
He co-founded the Minority Cannabis Business Association (MCBA), the first and largest non-profit organization founded to create equal access and economic empowerment for cannabis businesses, their patients, and the communities most affected by the war on drugs. Due to his past work in industrial energy efficiency and recent cannabis success, Oregon's own Governor Kate Brown appointed Jesce to the Task Force for Cannabis Environmental Best Practice. As a result of his hard work and dedication to making positive contributions to the cannabis industry, Jesce has been featured by numerous publications like the Guardian, The Washington Post, Cannabis Business Times, Marijuana Business Magazine and USA Today. Additionally he has served on numerous federal, state and local cannabis regulatory advisory committees that have helped shape the legal cannabis market in Oregon and California.
Jesce sees it as his mission to leverage his resources and experience to make a positive and sustaining impact in the cannabis industry: "Cannabis has the ability to do amazing good in our society, but the industry will never reach its full potential without keeping sustainable business practices, like diversity and environmental efficiency, as core principles of development and growth."
Last year, with his wife and notable industry executive, Jeannette Ward Horton, Jesce founded an historic initiative initially funded by the City of Portland, the Nu Leaf Project. This new non-profit will deliver grants, educational resources, job matching assistance and entrepreneurial services to cannabis business owners and career hopefuls. In his spare time, Jesce bikes and runs with his dog Buddha and 2 year old son, Tabor, in his beloved hometown of Portland, OR.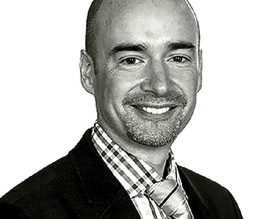 John Morris is the Vice President of Market Development for D+R International. John developed and facilitated the first ever utility working group on energy consumption by cannabis producers. He has deep working relationships with a majority of utilities
in the Northwest and has spent the last two years delivering education and outreach to utilities on power factor in indoor agriculture processes.
Previously, John was the Chief Executive Officer of Morris Energy Consulting, an energy firm with a focus on EV, Policy & Regulatory Affairs, Crypto Currencies and Microgrids.
A native Washingtonian, John committed his expertise to founding the Resource Innovation Institute because he believes a platform through which utilities, growers and manufacturers can co-create market-based energy standards will have a deep and lasting impact on the cannabis industry and his own region.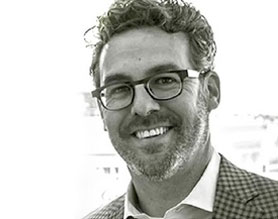 Derek Smith has been a leader in triple bottom line ventures in the public, private and nonprofit sectors for 15 years. Most recently, he founded and led Clean Energy Works, a nationally-recognized nonprofit organization that facilitates residential energy efficiency upgrades throughout Oregon and Washington. He has directed energy programs for the City of Portland Bureau of Planning and Sustainability and also created an award-winning sustainability program for a national retailer who was part of bringing to market certification standards such as Forest Stewardship Council and Marine Stewardship Council.
From his roots in Northern California and throughout his career, Derek has seen the power of industry partners coming together to develop market-based solutions to their collective climate challenge, and he co-founded RII to serve as an effective industry platform that fosters the collaboration and thought leadership needed to forge a winning future for the cannabis industry.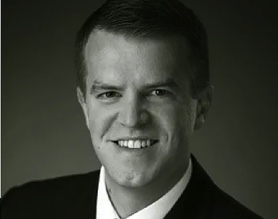 Alex Tinker is an attorney at Tonkon Torp LLP, a 90-lawyer firm in Portland, Oregon, where he co-chairs the Cannabis Industry Group and maintains a business litigation practice. Tonkon Torp was the first major business law firm in the Pacific Northwest to embrace the regulated cannabis industry. Alex was named a "Rising Star" for business litigation by Super Lawyers in 2016, 2017, and 2018. He has litigated over a dozen cases on behalf of cannabis-related businesses and resolved countless more outside of the courtroom, and has advised clients in connection with operating, buying, selling, investing in, and doing business with licensed cannabis companies.
Prior to his legal career, Alex advocated for responsible climate and energy policy both as an aide in the Oregon legislature, where he helped craft and pass legislation to finance energy efficiency retrofits in public buildings, and in the nonprofit sector, where he coordinated clean energy town halls with members of Congress nationwide. Alex sees the changing legal landscape for cannabis as an opportunity to drive the development and adoption of cutting-edge energy efficiency practices and technologies as the industry rapidly emerges from the underground, and he joined the Resource Innovation Institute board to help make that happen.
Born and raised in Colorado, Margi co-founded the Resource Innovation Institute because she believes that her region and its communities are well served by its thriving cannabis industry – and wants to make sure it stays that way. As policy-makers struggle to figure out how to regulate the natural resource component of the industry, Margi sees ample opportunity for the industry to shape its own destiny, prove up new resource models for manufacturers, and leverage water conservation, energy efficiency and renewable energy to increase productivity and maximize profit.