With Data on Energy Consumption,
the Non-profit Organization Will Be Able to Provide Guidelines
to Reduce the Cannabis Industry's Carbon Footprint
DENVER—MAY 22, 2018 – As more legal marijuana markets open across the United States, communities and the power utilities that serve them are grappling with the impact of increased energy consumption. One organization is working to provide guidance and calling on the nation's cannabis cultivators.
Resource Innovation Institute (RII) is committed to advancing resource efficiency to fuel the growth of the cannabis economy. The non-profit organization is motivating cannabis leaders to reduce the industry's carbon footprint and define resource efficiency in cannabis by developing voluntary, market-based energy, water and waste standards.
RII's Cannabis PowerScore is a benchmarking tool to track energy consumption data from cultivation facilities, with the goal of educating industry leaders and stakeholders about the most reliable ways to increase energy efficiency and move toward a lower-cost and more sustainable cultivation model.
Already more than one hundred cultivators have participated in the PowerScore program. Participants submit data, which is anonymized to protect the privacy of each company that participates. Participants are issued a score that reflects where they rank in relation to other cultivators in their specific region, so they can gauge their progress on efforts to become more efficient. RII then analyzes the submitted data, to determine steps cannabis cultivators can take to make measurable changes and to develop industry-wide standards.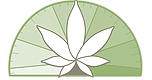 "Resource Innovation Institute calls on all cannabis cultivators to help shape the future of resource use by the cannabis industry by helping us understand current usage patterns," said Derek Smith, Executive Director of Resource Innovation Institute. "Establishing baseline measurement data is key to the cannabis industry's efforts to reduce carbon emissions. RII's goal is to inform policy and utility incentive programs so producers can receive support for making investments in techniques and technologies that drive energy reductions while ensuring yield, consistency and quality. Cultivators can submit their data anonymously on the Cannabis PowerScore website (CannabisPowerScore.org) to get an immediate performance benchmark and become part of the solution."
RII will co-author the industry's first-ever energy report this summer. The deadline for cultivators to be included in this year's report is July 1.
For more information or to schedule an interview, please contact:
Shawna McGregor / Grasslands at 917-971-7852 or shawna@mygrasslands.com.
About Resource Innovation Institute
Resource Innovation Institute advances resource efficiency to fuel the cannabis economy. As a non-profit organization, we establish industry standards, convene best practices events and advocate for effective policies and incentives that drive conservation.