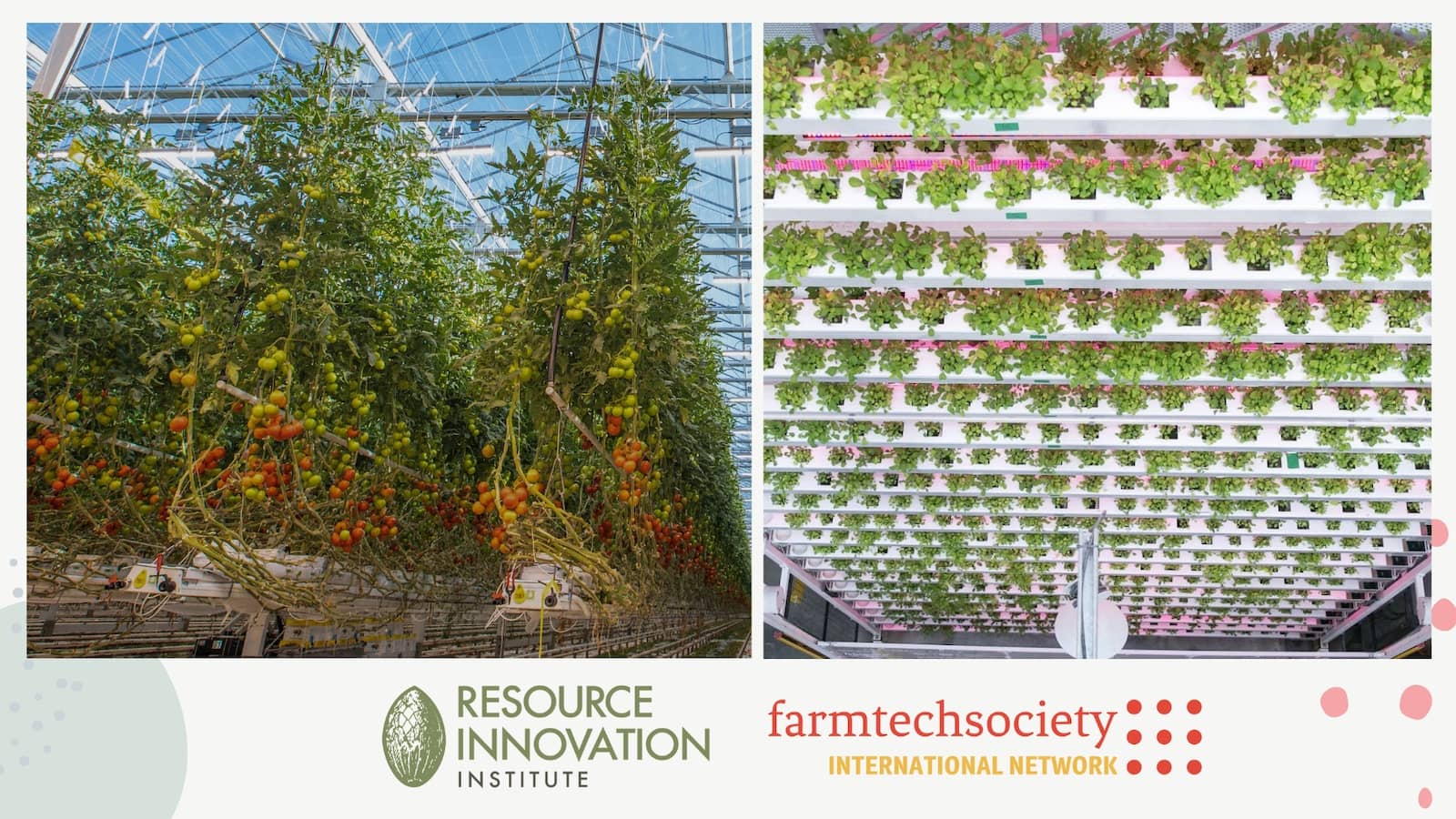 Dedicated to the advancement of climate-smart indoor growing practices and policies, the organizations will combine their collective knowledge to drive energy and water data collection and analysis
PORTLAND, Ore. (DATETK) — Resource Innovation Institute (RII), the leading not-for-profit energy and water benchmarking organization providing resource efficiency best practices for Controlled Environment Agriculture (CEA) producers, today announced it is joining forces with FarmTech Society, an international non-profit sectoral association that unites and supports the CEA industry through generating awareness of resource efficiency benchmarking, shaping standards and policy, and focusing in workforce development.
"As a global industry, CEA is increasingly facing the pressures of rising energy prices and water shortages," said Derek Smith, Executive Director of Resource Innovation Institute. "Working together, RII and FarmTech Society will focus on the importance of benchmarking in demonstrating the climate-smart value of greenhouse and indoor farming. It all comes down to the quality of the data, and with this partnership we are bringing together two organizations who are dedicated to this critical effort."
Data collection that is representative of CEA facilities in operation, including those with different crops, growing styles and climate zones, is vital to create a complete snapshot of CEA practices and benefits. Utilizing the collective resources and knowledge of each organization, the collaboration between RII and FarmTech Society will build on the USDA-sponsored benchmarking featured in the Conservation Innovation Grant titled, Data-Driven Market Transformation for Efficient CEA, and the EU Green Deal Infrastructure Strategy. With these initiatives, the two organizations will be advocating for global benchmarking standards in controlled environment agriculture.
"It is imperative that those of us working in CEA take the initiative to develop best practices to address the ongoing challenges of resource management and consumption," said Thomas Zöellner, Secretary General of Farm Tech Society. "This cooperative effort between two such like-minded organizations will be a great step toward recognizing the sectors need to identify the data metrics and agreeable benchmarks to develop the tools necessary to support and propel the CEA industry forward."
The partnership will also aim to develop resources and programs geared towards workforce development in the CEA sector, representing a connection to environmental, societal, and governance (ESG) reporting conducted by CEA operations.
As leaders of their respective organizations, Derek Smith and Thomas Zöellner are scheduled to appear together on a timely panel discussion on government regulations in CEA on Tuesday, Feb. 28 in Las Vegas during this year's Indoor Ag-Con, a trade event dedicated to vertical farming, indoor agriculture and controlled environment agriculture markets. For more information, visit Indoor Ag-Con's website.
About Resource Innovation Institute: Resilient harvests for the next hundred years
Resource Innovation Institute is an objective, data-driven non-profit organization whose mission is to measure, verify and celebrate the world's most efficient agricultural ideas. We cultivate a better future for all of humanity with our vision of resilient harvests for the next hundred years. Our consortium of members brings perspectives from across the field—uniting architects and engineers, growers and operators, researchers and analysts. Founded in 2016 to advise governments, utilities and industry leaders on the resource impacts of indoor cultivation, an under-studied and resource-intensive market, we have since extended our research to other sectors in partnership with the United States Department of Agriculture. To take on the challenges of our changing world, we believe that food, medicine and other vital crops demand data-driven insights, securely shared with integrity. By nurturing the human connections in our complex and dynamic industry, we can build deeply restorative systems for people and the planet. Visit our website at ResourceInnovation.org. Follow us on LinkedIn, Facebook, Twitter and Instagram.
About FarmTech Society
The FarmTech Society (FTS) is an international non-profit industry association that unites and supports the Controlled Environment Agriculture (CEA) industry, seeking to strengthen the sector through the development and implementation of resilient and future proof methods and technologies for indoor growing. For more information, visit https://farmtechsociety.org/.